Backlinks are the common term used for hyperlinks links, and you need them, in fact, you can never have enough quality and relevant backlinks. Having said that, what determines quality backlinks?
Because if Google Webmaster Guidelines are anything to go by, then you can't and should not make attempts to obtain backlinks. Because making any attempts to get backlinks may be against Google Guidelines on link schemes.
How Can You Get Links That are Within Google Guidelines?
Its all about your mentality as the website owner, because Google Guidelines do not state the fact obtaining backlinks are against its guidelines. If you have read the guidelines carefully, then you would have seen that it states:
Any links intended to manipulate PageRank or a site's ranking in Google search results may be considered part of a link scheme and a violation of Google's Webmaster Guidelines
Important History Lesson on Search Engine Optimization Tactics of the Past
I know you came here to learn about "how you can get backlinks to your site" but this is critically important for you to know:
Long ago in the great battle called the "Google Ranking Wars" all SEO warriors were going crazy over who could get more backlinks (more the merrier, so they thought).
Because some highly intelligent SEO's reasoned as to think that they could fool the multibillion dollar search engine algorithm (Google Search Algorithm).
So back many years ago, instead of adhering to Google's Webmaster Guidelines, SEO's were getting backlinks with anchor text filled with important keywords.
Surprisingly, even today there are still some service providers selling backlink packages as part of their search engine optimization services.
But the funny thing was, without quality backlinks, ranking in Google's first position was almost impossible back then. That means, there were/are millions of web directories, article directories created for the sole purpose of selling backlink opportunities.
Google's attempt to protect its investment, they introduced and tweaked their algorithms in such way that, there were businesses who actually went bankrupt as a result of Google Panda, the Penguin (and all the other updates in between Google hasn't announced to general public).
Now You Know the Importance of Backlinks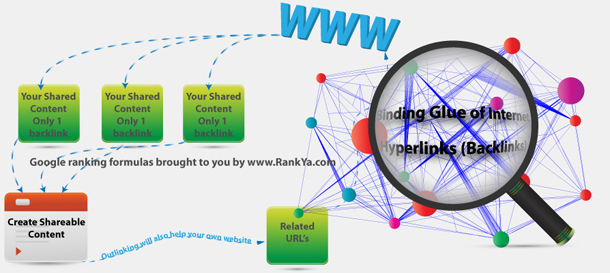 If you even try to manipulate Google rankings, it is not matter of if Google will catch you, but when. Because it takes bit of time for Google crawling the entire internet (trillions of web documents).
Google Needs You
Google isn't some evil empire, because Google's customers are you "the website owner" "Google Ads Advertiser" "Google Analytics user" "Google Search Console user" "YouTube channel owners" so it introduced the Google Disavow Tool to counteract the shady SEO's hurting the small business community.
So knowing all this, should you get backlinks?
Yes you should get quality backlinks pointing back to your website. And I just had to give you the above lesson because you will 110% find information about backlinks on other websites who are trying you sell you some absurd idea that the more backlinks you have pointing to your website, the better it is. It doesn't work that way.
Here's How You Should Get Backlinks
Example: you got a social media profile or Google My Business page? And you post content on it (there you can get backlinks) always try to follow this formula:
For each external URL (backlink) -> to your website = 1 backlink
Not 2 or 3 backlinks pointing back to your website, but just 1 backlink when or if you can control it. And always identify content that will be read by real people and stay away from low quality spam websites.
Also: if possible, include 1 outlink on your sharable content, and make it point to another related URL (which compliments your content). And if possible, have that outlink above your own backlink.
For each backlink = diversify anchor text
Anchor Text: is the keywords you use when linking, and regardless of the target keywords, you should diversify your anchor text.
For example if How to Get Backlinks was my target keywords, then, I would change the anchor text to be ways to get links to your website and the next backlink would perhaps have anchor text as backlinks and search engine optimization and so on.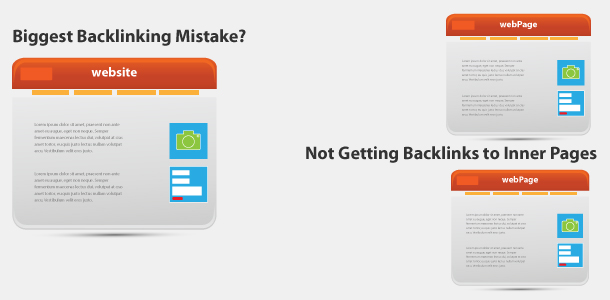 Realize that backlinks are natural part of content marketing, and its all to do with "your intent" and your intent when hunting backlinking opportunities should always be focused on the best interest of the content consumer on that external site. That's the only formula to follow
When Using Internal Linking
All websites have a navigation menu, when creating menu structure, include your important keywords. For example: if you are a small business owner offering services, then, your menu could be:
"Services"
But its better if
"Services YourProfession"
When using internal linking throughout your web copy, diversification of words is just a natural way of talking. That means, instead of repeating keywords throughout your internal linking. You have to change the words on links when appropriate.