BIG THANK YOU to all RankYa followers helping us to reach 140K+ Facebook likes and 42K+ YouTube subscribers
We are proud to have been able to contribute towards our valued clients business growth as well as sharing our knowledge regarding all things Google SEO WordPress business website optimization and digital marketing.
We appreciate the valuable and constructive feedback and reviews provided for RankYa Services and Videos and encourage you to also provide your feedback.
Furthermore: we never shy away from criticism, as it helps us to further improve our products and services. We are looking forward to hearing from you soon.
I'm very grateful with the work Tolga put into optimizing my website, and the only thing I can say, about the SEO services he provides, is that I can highly recommend him as the most genuine and hardworking SEO expert out there.

Few points I like to share about Rankya services, as personally I think this is what sets Tolga apart from the rest so call "SEO -experts"

1. Price – very reasonably priced services, especially compared to the competition in this niche/industry. 2. Communication – Perfect and honestly open, on personal level, communications. He always will find the time to send you tons of information to a very simple question asked. 3. Will to go the extra mile – like no one else, he is the sort of genuine person who loves what he do and is generous enough to go the extra mile – in order we are happy and satisfied. 4. The Right stuff – unlike other "SEO – experts" he do the right stuff in term of SEO, in a way Google like it. This is very important aspect of his services, as many other SEO companies will do stuff that, on long run, actually could damage your website authority.

So if you need SEO expert – Tolga is the man!
I have never seen someone as dedicated to their work as Tolga. It will be there for you, guaranteed! Thank you so much once again!
This is the goto guy for SEO. Others promise and do not deliver. If you are a business reading this then you are lucky enough to have found GOLD. Tolga Walks the Walk and Talks the Talk, unlike hundreds of SEO experts before him, Grab him while you can as this will be money well spent. Has done SEO for me and performed 100% above my expectations.
Rankya has always been willing to help me resolve various Search Console errors and answer SEO questions. Tolga knows his stuff! He has helped me many times and literally saved my business by improving the rankings. I just wish that my SEO competitors won't find him!
I really appreciated the RankYa service. I learned a lot from his YouTube channel and his blog. Cheers!!
Rankyaseo is a helpful company for two years i follow your you tube videos and website because i can learn a lot from you, and it is clear that you are highly knowledgeable and trustfully person. He analyzed my business also and correlated it with website to promote my services on the best way. Thanks again and i am happy to join you!
Very helpful and amazing company. We recommend Rankya website & Rankya seo services highly!
Thank you so much for your assistance in solving my sites search console issue. Very helpful and awesome company. Very highly recommended
Excellent SEO expert never see like Ranyaseo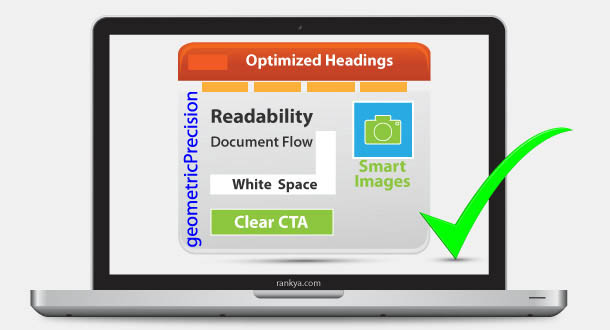 Follow RankYa on YouTube Contact
I would like to share how grateful I am for Sir Tolga. One of the most Honest and kind hearted person. No doubt about his skills in SEO and Web services , He is brilliant! But most of all, He is the person you can trust and depend on. Your business is surely in Good hands in Him. SUPER! HIGHLY RECOMMENDED! Rex
You were absolutely right about all advices for website you offered me with Blue Print Service. I see now how much valuable is to hire one high level professional in SEO Marketing and in all domains about websites. Thanks RankYa for golden suggestions about improving my website and correcting errors which i had. He analyzed my business also and correlated it with website to promote my services on the best way. For two years i follow your youtube videos and website because i can learn a lot from you, and it is clear that you are highly knowledgeable and trustfully person. I was lucky to find you 🙂 Thanks again and i am glad to cooperate again with you!
Simple and easy to follow explanations. THANKS a lot!
My first introduction with Tolga was via his you tube channel and I watched his videos and instantly I liked his command and honesty on the subject. I realized quickly that I can benefit from his teaching and I bought his SEO master class course and in a short time it really give me insights which takes long time to understand. His way of teaching is very easy and step by step and truly remarkable learning experience. Any one wants to learn on SEO subject or making websites and rank them, my very strong recommendations for Tolga. Please don't think twice in buying his course this is my personal guarantee. Hope this testimonial will help some one to arrive at easy decision. Good luck.
I want to seize this opportunity to thank and appreciates the most honest, transparent, kindhearted, concerned, hard-worker and very unique person. Tolga, you are an individual that one should aspired to emulate. You are so more than fair on the package for my complete SEO project and your continued support and advice. The private video session is awesome. I will highly recommend you and your great services. You are simply the BEST! Chris 1st Classic Transportation Inc.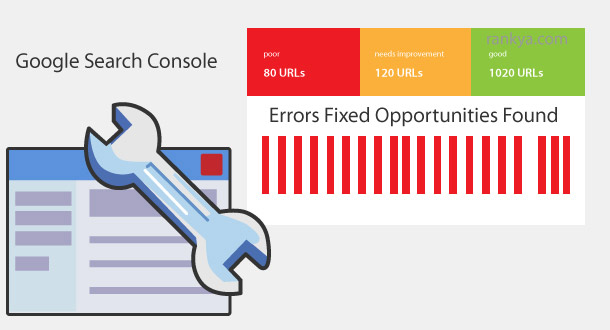 Learn with RankYa Blog
Tolga is a SEO master! Great insights and flexibility in his toolbox!
I loved this guy. I was so much messed then I saw him on YouTube. Everyone should watch. Fantastic fellow.
I'm a jr. developer and hired a few others to fix our wp technical errors, but they were persistent. Tolga is a true virtuoso, and more than anything cares about his clients and quality of work. It doesn't get any better than this.
I would highly recommend Tolga and his services. He is a very honest and generous kind hearted person. I started following his youtube videos awhile back ago and gained a great deal of knowledge thanks to him and his great way of presenting things for all of us to be able to understand. I hired Tolga to redo my website onto a WP theme and he delivered beyond my expectations. Great communications via email and video, always informing me of changes and providing guidance for when i had to do everything on my own.

I sincerely appreciated his going above and beyond in redoing my website. When there were issues with transferring from my provider he took away all the anxiety and took care of everything. His level of knowledge and expertise is to be admired and appreciated. I appreciate all the great videos he provides with very simple and useful information on his youtube channel. I've learned a lot and will continue to learn with RankYa 🙂

I recommend Tolga and his services to anyone looking for guidance, seo or rebuilding of website anywhere in the world and mostly in my city of Ottawa Canada. His prices are more than reasonable for what he provides back in services, and you are always in control of your website.

They don't come any more honest and genuine than Tolga. Thanks again for everything, truly appreciated. Wishing you the very best of success in everything Tolga
When I first met Tolga a few years ago, my business hadn't been set up yet, however I knew there was a bigger purpose as to why our paths crossed. A few years later when I was finally ready to launch my business, I had no doubt Tolga with his dedication and intuitive guidance was exactly the person I wanted to build my website and business which I hold so dearly.

He treated this task with so much love and dedication as if it were his own business. I couldn't recommend him enough for anyone that has a business with heart and soul. Tolga has a true gift, not only being an expert SEO specialist and web designer, He can also see past the technicalities and really bring out the essence of your business. Forever grateful to you Tolga.
Ok, let me be quite literal when I say that there will most likely won't be anything that Tolga develops that I won't read, watch, or buy. To simply say "he knows what he's doing" is any understatement and damn near disrespectful. He goes WAY beyond simply knowing what he's doing. And he will be more than willing to help you. I paid for a 30 minute consultation and what did I get? An hour and a half of the man's time. The Rankya theme and plugins work like a charm And yes I bought the Theme AND The plugins separately (didn't do because I had to…I did it because he earned my business, and I don't mind paying for what I value). Thank you Tolga for finding SEO to be your passion and for being humble enough to help other without trying to break the bank
Greetings from India – I am bucket hearted Fan of rankya's insights -it's really help me off -I am running with short words – Following are the potential results after implementing all strategies taught by rankya For Swedish newly launched website- blueair on india domain- Keyword -Air Purifier #page 1
Air Purifiers #page 2
Air Purifier India #page 1
Air Purifier Delhi #page 1
Air Purifier Bangalore #page 1
Also I am applying recent strategies on sub-links & getting positive results
– Thank you so much for your's well organised & explanatory complicated Insights in a very simple way.
I recently hired Tolga to complete a comprehensive SEO upgrade to my medical website. He has done a fantastic job! He was informative throughout the whole process and his reports and videos made everything really easy to understand. Given the work he has completed, I believe it to be an extremely cost effective method to optimise your website. Thanks again Tolga!
I am very thankful. Because of your advice I have already new customers! I am so excited that I know now all this information, because now It is really working good and I have success.
I can't tell you how appreciative of the excellent videos you produce. You essentially took the guesswork out of my SEO attempts. Using your concepts I was able to achieve a much higher rank in my section which is very competitive
Best SEO Course I have EVER seen!
Hi Tolga the price to become a member on your site is more than fair what I have learnt from your site is worth more than the price tag.
Excellent tutorials full of useful information. I have learnt a lot from watching and reading the work that Tolga puts out. Try one of his premium products – top class!!
Rankya send me for as a new year gift the course on the Art of SEO, with awesome tips in very clear details. This will be a course that will help me and my clients to climb up to the top of Google search results.
I can only say words of praise for optimizing my website and all about SEO , and Tolga you're incredibly good at his job and setting up the connection Google and website. The Expert RankYa which is amazing is that you needed to your website and perfectly good for all SEO Program. Nice Work!
We would also love to hear your constructive feedback for our services, videos and WordPress tutorials. Simply use our contact page to send your feedback and reviews.
I entrusted optimization of my website with the Rankya and it could not have been the better choice. If you want to have wordpress site optimized, Rankya is the place to go. Tolga is real pro and full of advice. Tolga has over deliver big time. He also prepared strategy for me to follow. He even fixed some of coding issues on site! It is hard to find someone as knowledgeable and experienced as Tolga. I know that because in the past, I have used a few companies from India and I had very bad experience and not to mention huge waist of time. Very important: he does not bullshit as many other SEO specialists. Thank you again Tolga for outstanding job you have done for me!
Hi RankYa, I'm incredibly happy that I completed the Google SEO Master Class. I consider $18 is very affordable for the amount of information you give away on that course. If you have any other new SEO courses please let me know, I want to keep myself up to date with latest SEO strategies. Thanks once again.
Tolge provides a great service and you can feel very confident he know what he is talking about not like other SEO service that take your money and provide very little result.
I found Rankya SEO after watching countless Search engine optimization videos on youtube. Tolga has taught me grate insights that i was unable to find anywhere else, with such clarity and grate details! After working very hard on my website it was very important for me to make sure that my websites Structured Data is marked up correctly, along with the WP robots.txt files to avoid any duplication problems further down the line. So I decided to hire Tolga to create the .txt file along with the perfect structured data. He completed the task promptly and provided detailed information about the work, he also answered other critical questions that i had in regards to my website. Thank You Rankya For Your honest and Grate Work!!!
After a long day, I got an excellent SEO course from YouTube. The SEO Instructor of this course is an awesome guy. He is really good Instructor of SEO. I like the guy from my heart.
Tolga is a kind and generous man with great knowledge about SEO. I have all of his courses and use his schema plugins and themes. Tolga is someone that continually seeks to improve his knowledge and pass it on to others. All of his work is based directly on what is required by Google, so you know you will never have to worry about any future penalties. I have got more value out of his $18 course bundle than the thousand dollar courses that I have invested in. I highly recommend them to anyone.
I just wanted to thank you for the videos you make on Youtube, i'm an avid watcher and have found that you take time to explain things in such simple terms which has given me a better understanding of this complicated subject. Thank you
I had no idea what is SEO, until, by luck i saw some videos on youtube by "RankYa" about improving our website ranking and SEO by "RankYa tutorials". It helped me a lot understanding it better, and now my business is growing. Thanks a lot also to RankYa website for plenty of teaching materials and affordable services. Today, is very rare to find such a honest, talented and hard working person, which can help your business progress with his expertise and services.
Tolga provides a great service and you can feel very confident he knows what he is talking about, not like other SEO services that take your money and provide very little results. I would highly recommend Rankya for optimizing your website or fixing problems that other so called "experts" caused. I would not hesitate to hire Tolga again. Great work!
Awesome , Great Video . Many many thanks . it's work like super hero. You saved me
it is really informative & easy as beginners for me thanks
Great value, I like your teaching method no fluff straight to your point.
Hi Tolga, thanks for responding and sending the extra videos. I'm not sure if this is the proper way to write a testimonial but I'm happy to help and support your work because your lectures are well worth it. I watch a lot of videos and I can truly say that you are one of the best teachers that I've come across.
Not only do you have a wealth of information but you actually apply what you teach. For example as I scrolled through your website I eventually became aware that I was being guided through your site to a particular action. Thanks
I am delighted to say that I found Rankya SEO and Tolga Savas on-line when I was trying to learn about Search Engine Optimisation (SEO) and website building techniques and I must say that finding him was one of the most fortunate events in my on-line and business life.

Over the years, I have engaged a number of so called "SEO experts" only to be left deeply disappointed and no better off after spending a small fortune on what would often end up being some Black Hat or illegal method of trying to rank on Google.

In fact, if you do the wrong thing with your SEO (such as spam backlinks etc), not only do you waste money, but you are also penalised by Google and this can result in the inability to ever being able to rank your website. If this happens, that it is the end of your website and business.

I chose Tolga because he had taken the time to put up hundreds of FREE video tutorials about SEO, website building and Google compliant techniques. I could see from all that time and effort invested that Tolga Savas is not only an expert in his field, but he has a real passion for SEO, his business and his clients. Further, he is obviously more than confident in his expertise and is therefore happy to share genuine information with the world. And that is why his videos are viewed thousands of times! He is an expert in his field.

It was this passion and obvious knowledge that lead me to contact Tolga and engage his services – and I cannot tell you how happy I am with all that he has done for me. He is exceptional.

Apart from doing everything and more than I could have thought to ask for, Tolga then sends a private Youtube video – just for you – explaining what he has done and how you can maintain everything for yourself – He wants you to learn, to be involved and to save money wherever possible!!!

I could easily go on about this man – but I think it is suffice to say that if you are interested in improving your on-line presence, RankYa is your only choice.
I too have been involved in SEO, but not at your level of expertise. You are the MASTER as I see it
I have done a lot of research and reading and boy, there's a great deal of misconception. i have come to the conclusion that your ideas and tactics are certainly the way to go
Pro Tips are only the beginning of what you can learn here. More importantly for me is the pattern you use in your development. It is the greatest time-saving steps I have ever learned in website development. It is like rewiring your brain for efficiency.
Wow is all I can say. If you are starting with SEO today, then this is the course. Mr. Savas covers it perfectly and shows you other resources. He suggest free tools to use. After learning from this course and a little hands on you will know ALOT of SEO. I will always refer back to this course.
I have no hesitation in recommending Rankya to any business person wanting the process of SEO de-mystified.
Good news. I just booked in a client for for this coming Tuesday. He told me my website came up consistently in Google. Your a genius! I knew I can count on you 🙂 Thanks again mate.
We were at a loss as to why we were being rejected from Google News. We Googled 'melbourne google specialist' and called the first listing that came up (seemed logical!) – RankYa. What we got was a thorough appraisal of issues that might be tripping Google's News spidering. We actioned this immediately and within a week received a random email from Google saying that we had been accepted into Google News. Needless to say, we were thrilled. I will use RankYa next time I need SEO advice and would recommend their advice to any other organisation.
Your seo knowledge impressed me. Your helping attitude specially… heads up 🙂
Extremely knowledgeable with their work.
I am very happy with website optimization, only a few days after it was optimized, my website already getting listed on google.
Goes out of their way to do extra work to make to sure my website is the best it can be.
Finding an SEO expert is a job within itself. (no fun) Finding RankYa was a blessing for us! We have used the teaching from your videos on our E-commerce site WheelchairGear to great success. We cleaned-up un-used files and wasted files tacking up space on our web-host control panel. Upon using just one of the techniques for SEO we saw an increases in International sales that we have never experienced before. We learned SEO techniques that will only make our site rank better, and better organic ranking means more sales. Thank you for all your personnel customer service and we look forward to working with you in the future. LS Owner of WheelchairGear
I found the YouTube channel of Rankya after a search on google to discover more about schema.org mark up and how it could help SEO for my site. I contacted the owner of the channel – Tolga via the channel and he was kind enough to answer my questions by sending me a short explanation video video FOC! None of his content involved a hard sell in fact quite the reverse – he explained a number of ways I could move my website forward myself as I have a better than most knowledge of websites (as I have designed and maintained our clinics one for some time).

However after visiting his website I decided it made more sense to use his specialist services and paid for the top of the range service, as it made sense to have an expert help all aspects of SEO for my site not just part of it. I was a little nervous parting with such a sum of money to someone I did not know who was 12,000 miles away but I need not have been worried.

Tolga did exactly as he said he would and also a lot more. He provided me with a way forward to further optimise my site from my pages and blog posts images and content. He sent through a detailed step by step 1 hour 8 min video of what he did and what I have to take things forward so I always have something to refer back to. I have started to put into place his recommendations and suggestions and now have a structured way to move forward in 2016. I would highly recommend his services and will certainly use his help for future wordpress website and SEO needs.
As someone who knows and practices SEO there is no one who i have come across in my 10 years of being involved in this industry who knows more than Tolga. He is an asset to the SEO community and those who utilize his professional services. Tolga lives and breathes SEO and his passion is infectious. So glad to have been given a chance to learn from the master. Great Work Tolga!!!
After opening my first online store, i quickly found out that it is going to take more then just a website to begin receiving orders. I found Rankya SEO after watching countless Search engine optimization videos on youtube.

After studying the subject through the Rankya youtube videos, it was important for me to make sure the work that i had done on the e commerse site was checked by a real SEO professional before launching. I have started my E commerce online business from scratch and now am ranking important keywords on the first page of google with the help of Rankya.com, Rankya has become the home for all of my knowledge for search engine optimization success!
If you are still here reading this, then, you now the know the real reason why RankYa is a passionate digital marketing expert helping business website owners. Courses Like on Facebook Follow on YouTube Contact