Your Business Website Deserves Better
Welcome, this is RankYa. Business website optimization, online marketing, and Google search engine optimization related website. Here you'll find the necessary, proven and tested how-to guides including video tutorials for your business website to get top Google rankings as well as higher conversions. Guaranteed. You'll also find plenty of other goodies too
Video lessons (including completely free complete courses on SEO, Google Ads, Search Console, WordPress)
Step by step how to techniques
PDFs
Digital marketing related solutions
Sample codes (e.g. Structured Data, WordPress, robots.txt)
All are created for business website owners, digital marketing managers or aspiring SEO specialists. RankYa is well known for simplifying otherwise complex subjects, as I remove the techno-jargon talk and show you core insights you can easily use right away.
SEO & online marketing is my passion, and I have reason to believe that passion is for your business website.
Subscribe to RankYa YouTube Channel
Not Everyone Understands Google & SEO
There are dangerous creatures swimming in the oceans of internet usually sending out spam emails calling themselves Google SEO Digital Marketing experts. Or Fly-by-night YouTubers seeking stardom without doing their homework. Your business website should run away from such as SEOs because their tactics almost certainly are against Google guidelines. These SEO gurus may seem cheap $$ for hiring, but what if your business website gets penalized by Google, what's the point of cheap?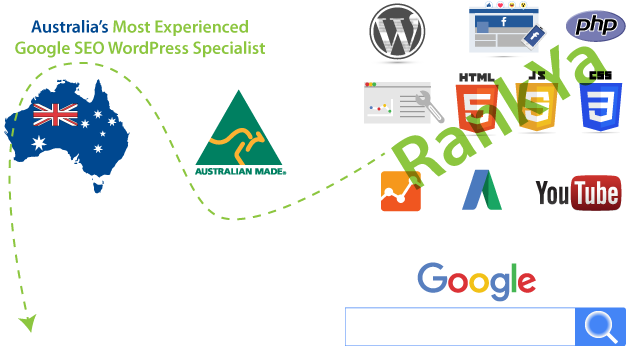 RankYa Difference
Battle scars plenty, fighting in the trenches of Google ranking wars for over a decade now. Knocked down (ranking drop) but got up again (higher ranking). To win the fight, to sign the peace treaties, I've devoured all the information I could find, testing testing testing, for learning how to get top Google rankings and grow businesses online.
This battle isn't about destroying, but rather creating successful results
Seriously, your business website can have no adversary or competitor that can match the arsenal of know-how and Swiss-Army-skillset including Google, Business Website Marketing, SEO, WordPress, Structured Data, Social Media Marketing, Google Search Console, Core Web Vitals, Google Ads, HTML, PHP, JS, CSS, Web Development and more…
I recently hired Tolga to complete a comprehensive SEO upgrade to my medical website. He has done a fantastic job! He was informative throughout the whole process and his reports and videos made everything really easy to understand. Given the work he has completed, I believe it to be an extremely cost effective method to optimise your website. Thanks again Tolga!
Get More Visitors > Grow Your Business
We've created new, competitively priced services all website owners can take advantage of. Just wanna see why your business website will love us, check out our one-time hire solutions. Need something specific fixed on your WordPress site or Google Search Console? We'll handle it.
Remember, the best-looking website doesn't mean anything if your potential customers can't find it, or if they don't convert. RankYa has the skills, insights and the experience to assist your business website.