You want it, I want it, your competitors want it, in fact, every website owner on the planet wants to be in first page of Google search engine. Because that's where action happens, by being first on Google you can make your fortunes.
But there are only 10 organic results Google brings for each search term conducted, so how can you make sure that it is your website Google shows in that first page? Preferably in the first organic ranking position, here is:
How You Can Be First on Google Search Results for FREE
You can rank in Google's first page (at times in just 24 hours) if you learn how to select keywords and create content around these keywords. The process is easy once you learn how people search Google. The process to follow is:
Use Google Search Box and find keywords that are made of 3 or more words, particularly question oriented long tailed keywords.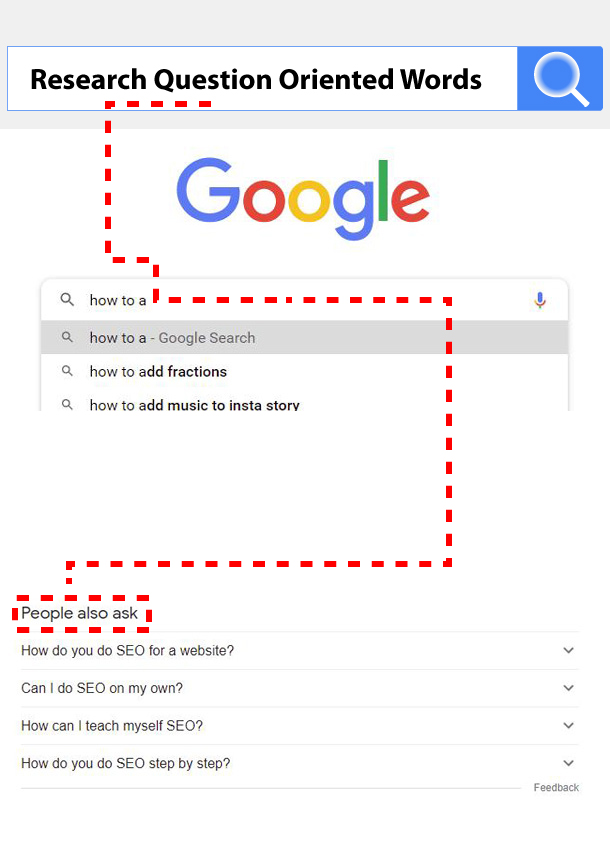 Related Search Terms Provides Additional Keyword Ranking Opportunities
When you begin to use keywords found in (people also ask, or related search terms on desktop device search results), you can get higher Google rankings not just for the initial keywords you are targeting, but for others as well. This will obviously allow you to get on first page of Google for diverse set of keywords and not just the ones you initially targeted (as in main keywords).
Landing Page Optimization Simplified
Now all you now have to do is create your web pages according to the initial keywords you have selected. Basically, think of each keyword/s you are targeting as "Questions" people are asking search engines. And your job as the website owner is to "Answer" their questions on your web pages. How to SEO for Beginners PDF
Study the PDF contents well and make them part of your web page optimization knowledge. Because before long, your web pages can be first on Google for free without paying. In fact, you can get top rankings almost instantly (usually within 24 hours), or as soon as Google becomes aware of your new landing pages that are fully optimized.
Get On the First Page of Google Through Google Ads (Paid Version)
You can pay Google Ads for Pay Per Click Advertising. It is a straightforward process and I've got video tutorials that shows you how to create your first Ads Campaigns here. Google Ads PPC ads will allow you to target keywords and advertise them to be shown in Google search results.
However, SEO for organic rankings should be part of your online success for long term results. Because once you achieve first position rankings, it will usually stay there on the first page all the time (especially when you use RankYa Search Engine Optimization techniques).
Here's a Video Tutorial That Explains How to Rank in Google
As you can see in the video lesson above, SEO doesn't need to be complicated and if you fully optimize your site, you can achieve great Google ranking results. In fact, when done correctly, you can usually within 24 hours rank in Google
Use Google Search Console for Content Creation
You can analyze performance report in Search Console and find out which keywords and landing pages are already ranking high in Google. Then, create content that compliments those keywords google is already valuing your website for.