Update: press on the button below to learn more about the latest course by RankYa
How to Remove Content from Google
Google is a search engine we all can't live without today, at least that is the case for most people conducting trillions of search queries each year. As a business owner, Google can make or break an online business through showing results that point the searcher for your brand (or website) to bad review site.
I created a new post explaining how to remove information from Google search engine, and now decided to create this new post providing the insight you may find it of use when you are searching for ways to remove negative review from Google search.
First, and most important thing to keep in mind is that IF the negative review found in Google is legitimate (although we would not wish it to be so, we can't please everyone of our customers) that means, its always smart to find a customer service type of resolution by replying back to the negative comment to find a resolution. Following this option would be number one choice. Now that you've done that, or you just can not, and you still want to remove negative reviews from Google.
Let's Ask 3 Very Important Questions Regarding Negative Reviews Online
Does the Negative Review exist on external site like Yelp Facebook?
Does the negative review exist on Google My Business?
Is the bad review placed on some external website that is not owned by Google or other well known Review sites?
If the negative review exists on Google's own products such as Google My Business, you can visit this page to flag the review inappropriate because the process differs if the bad review is posted elsewhere on internet.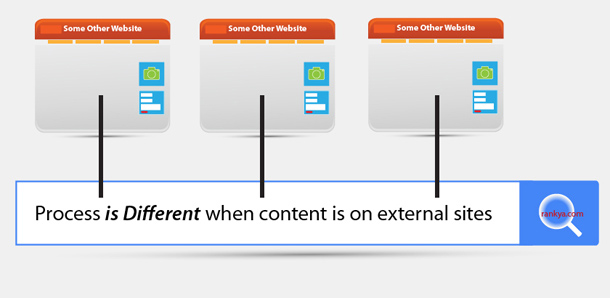 If the Negative Review is Posted on External Site NOT Owned by Google
The way Google algorithms work is that it crawls the internet public space and indexes all types of content including names reviews images and stores this information in Google's own cache servers (but Google does NOT own that content it caches from external sites.) and because that content hosted on external website is owned by some website owner, you need to follow a different option for removals.
For example: you most likely found RankYa website through searching Google for instructions for removing negative reviews from Google, and Google showed you my website's details. And you clicked on the link Google showed you in its search results. That version of the webpage you clicked is cached in Google like this:
cache:https://www.rankya.com/how-to/how-to-remove-negative-review-from-google/
But Google Does Not Own my website so it can't really remove my web page (unless it de-indexes)
That means, if you contact Google instead of the external site owner asking for removal of such negative review hosted on external website, Google is just going to ignore your request. Because even if it deletes the bad review from its cache server, Google's algorithms will see the same negative review from that external site again when it re-crawls the internet.
That means, Google asks you to deal with such situations when the review is on external sites. Make sense? Because ONLY the external site owner can remove that web page from their own website.
What Options Do You Have?
You got plenty of options, you could follow the regular channels if you believe the review is false, misleading and causes damage such as getting in touch with a lawyer and send out notices similar to the one in the image below.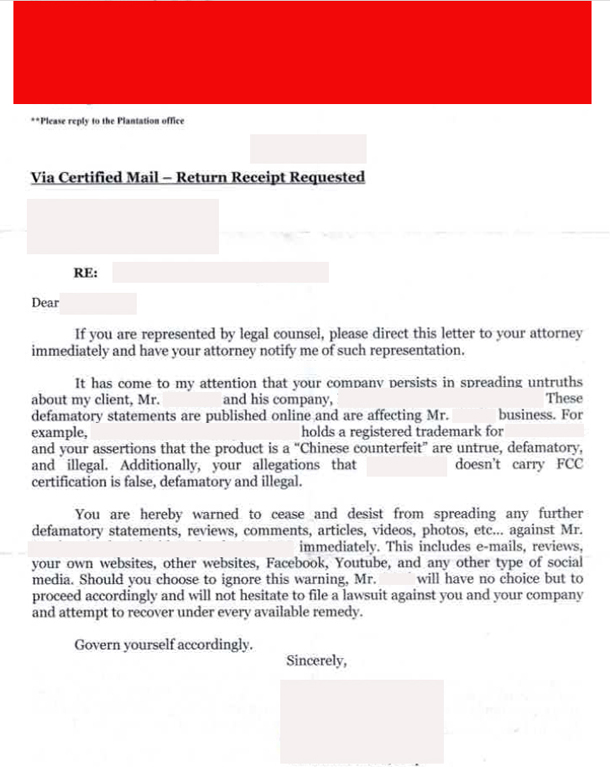 What If This Fails?
Regarding Google and even external sites, there are plenty of options available to you, here are some of them.
Option 1 Use Google ranking mastery techniques
Outrank Google ranking results
Dominate the entire 10 organic positions of Google search results (for mobile search results in 2018 this would still be great results) and because you really can dominate the entire 10 position of Google.
Get the website in question de-indexed (will be successful for most website types (apart from large players like Yelp Facebook YouTube and Google+))
Option 2 Dilute Google Search Results for Search Terms related to Business or Personal Name
Counter-act Google search results by providing positive (this could also be confusing results for the searcher depending on what search term you want protected) information about yourself or your business. RankYa has the know-how and resources to do this type of reputation management.
Not Recommended Options for Removing Negative Reviews or Content from Google
You could submit DMCA application whereby you could claim the copyright over the content in question. How could you do this: easily put out a new site that is legitimate, then, also create same (or parts of) content and then publish it, then, submit copyright notice to Google.
Bad Bad Review Sometimes May Require Bad Bad Techniques
Not suggested but is an option to consider if all else fails when trying to get rid of negative Reviews from Google.
Depending on which website, what type of server technology being used, you could spam Google by using various techniques. You could embark on negative SEO to trigger Google algorithm penalty which may get the site de-indexed from Google. Furthermore, depending on server technology being used you can exploit a website to find security holes and gain access (hack) to discreetly remove / delete the content from the bad website. You could find out (because its online) who provided the review and get them to remove the bad review.
You could hire RankYa to research, provide options and services to get your details removed from Google.