Is search engines like Google making you (or your loved one) lose sleep because there is negative information about you on some website or Google images? Have you tried to get your name or image removed by contacting the website owner or Google with no success? Worry no more nor lose sleep over the content Google shows about you (or your child).
I will be the first to admit, Google policies can be very confusing if you do not have the experience. For example: although Google is willing to remove certain type of personal information, it may not remove a mug shot image or information about a criminal conviction. Here's what Google says
If you see content on a Google product that you believe violates the law or your rights, let us know. We'll review the material and consider blocking, limiting, or removing access to it.
The Trick for Successful Removal Requests is Knowing Google is a Business
This means, just like any other business, it must (and does) obey the law. The confusing part for most people is knowing which laws (Defamation? Copyright Laws? Or other Legal Reasons) and which Google Product to use for the right removal request. Let this private course by RankYa simplify the entire process step by step for successful removals.
Don't Let Others Rip You Off
Let us not forget money hungry online reputation management companies who usually do more harm than good. Some so called experts suggest to send court orders to Google demanding it delete the links to certain websites. That won't work because Google is too powerful of a business with more expensive lawyers than you could ever afford.
Remember, incorrect REMOVAL REQUESTS to Google or to a website asking for removing your name, mug shot image, details about your previous criminal conviction or any type of content will only make matters worse.
Remove Any Content Using RankYa's Proven Strategies
Video tutorial 'How to Remove Your Name from Google Search Results' by RankYa has been popular and watched over 300K times by people wanting straight forward NO BS ways to delete their name off Google. Now, due to popular demand, I've decided to create a brand new course just for this purpose:
NO ONE (no website owner or a search engine like Google) has the right to disturb your wellbeing. Search engines and platforms such as Facebook are already making billions of $ dollars using other peoples content. Time is now to take control of what it shows about us.
Course Contents
01 – Intro Video (basic concepts about how Google search works)
02 – How to Get the Website Owner to Remove the Content
02 a – What to Do When the Website Does NOT Remove the Content
03 – How to Remove Content for EU Citizens (EU Privacy Removal)
04 – How to Remove Content for Legal Reasons
05 – How to Remove Sensitive & Negative Information
06 – How to Trick Search Algorithms
07 – How to Make a Copyright Claim
08 – How to Confuse Google
09 – How to Bury Search Results
10 – Tools you may use
11 – Outro Video
Sample Letters (Microsoft Word format)
Important Disclaimer
Video sessions: 06 – How to Trick Search Algorithms. 07 – How to Make a Copyright Claim. 08 How to Confuse Google. 09 – How to Bury Search Results. Are strictly for educational purposes only. RankYa does not suggest nor recommend using such techniques outlined in those particular video sessions, and thus, RankYa disclaims any liability whatsoever to any individual or entity.
Guaranteed Results
Use my proven strategies and if you don't get results as promised, I'll give you your money back in full (the only condition is that you use my proven and easy to use strategies as shown and wait at least 2 to 4 weeks to see real results)
Course Review
I have requested removal of very embarrassing article and image by contacting the website directly but they have not replied. I have bought this course to try what else I could do, using RankYa's approach and his letter contacted the website again. I couldn't believe my eyes "website has removed the article and the image" just after 10 days. When looking for expert advice and want your details off Google, try this course.
Who Can Benefit
Anyone who wants to remove content from Google search results
You can remove personal names, images, videos or any type of content
Anyone who finds Google Removal Process confusing
Anyone previously submitted a removal claim to Google but was unsuccessful
Anyone who has previously used other removal help (lawyers, court orders, online reputation managers etc.)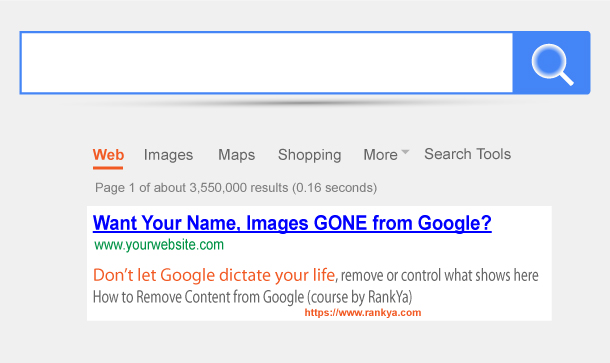 Terms and Conditions
All videos are formatted using MP4 format (rendered in HD)
All videos are to be downloaded within 14 days of access
Any and all videos labelled private (usually purchased through paid Course/s) must not be shared, nor published (online or otherwise)
All private videos we created are Copyrighted by us. You are agreeing to not make available public, sell, modify, edit, or share our private videos
You are also agreeing to not publish, make available public RankYa's Google ranking techniques or formulas shared within your purchased private course.
How to Buy to Gain Instant Access
Press on the purchase button
You'll be taken to PayPal's secure site to complete your transaction (Note: your financial details such as credit card are not visible to us) (you can complete your purchase without a PayPal account)
Fill in your details, then confirm to complete your purchase
Important: once the order is processed press on 'Return to Seller' website link to gain instant access
Should you encounter any issues ordering or gaining instant access, please do Contact RankYa and I'll resolve any issues whatsoever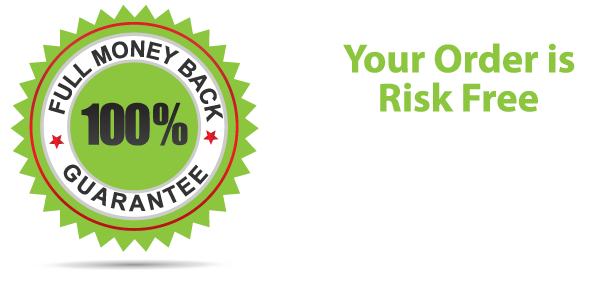 How to Remove Content from Google (Course by RankYa)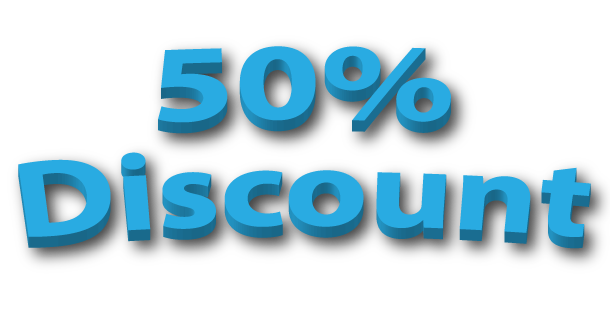 Cost $98 (Normally $196) (Order Now to Get Instant Access)
Press Here to Purchase