Each year there is always the usual noise and confusion amongst SEO circles about what Google wants from websites. And yet, the only thing that has really changed are 2 things.
Page Experience Update
Advanced Search Results (Rich Results)
Search Engine Optimization (SEO) Before 2022
Since its beginning of time, Google always had guidelines for website owners and webmasters. Nothing really has changed for Webmaster guidelines (General guidelines, Content Guidelines and Quality Guidelines are still the same). In fact, if you want to learn about SEO (or you are an SEO student) the best place is to learn is through the Webmaster Guidelines. Because knowing what to do, and critically what not to do is a great place to start.
SEO Changes in 2022
Surely Google evolves each year, and in 2022, you now have Page Experience update. As well as inclusion of new features on mobile (Google Discover) and new data types for search gallery and rich results.
Page Experience is the main change in 2022 focusing on website performance. RankYa tip: as the name suggests, its all about experience and not only page load times.
Search Gallery is also becoming important in 2022 due to mobile device usage and Google adding more support for other data-types (Course, Carousel, Articles, Events, Local Business Structured Data, Image Rights Metadata in Google Images, and others).
To improve your website so that it can take full advantage of Google's latest features, focus on adding Structured Data without any errors.
Video Lesson: SEO Tips for 2022
SEO Tools to Use in 2022
Once you come to RankYa's level of understanding of website optimization, content creation, and Google ranking, then, you'll know that the only tools to use are:
STOP wasting money and time analysing other SEO tools circulating online as they are good-for-nothing. Focus on what's important and will make a difference for your online success. Simply use the above tools for Google rankings.
SEO Tips
Understand what content means, its everything that makes up a website (including, HTML code, images, words, links, URL structured, even a single . dot which can change the meaning of a sentence). Original content is critical as it has always been. RankYa blog has great lessons for web page optimization for beginners and experts alike.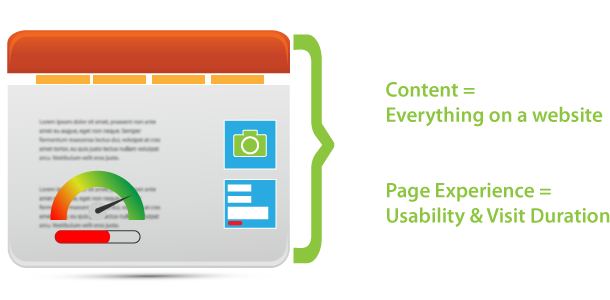 Remember, everything starts with having an optimized website with original content (do that and I promise you'll be getting great results to begin with). Then, its just matter of growing your business website with even more original and useful content.
Are Backlinks Important in 2022
Backlinks are still important in 2022 compared to previous years. Quality natural links are the only backlink you must get for Google. NOT spam links such as, comment links, EDU, Bookmark, Web Directory, Guest Posting, Google Map Citation, Domain Authority 123 type of stupidity.
Stay away from cheap and spammy SEO services or SEO freelancers offering backlink services (especially the dangerous ones offering backlink services) because almost all them do not follow Google guidelines on links, instead they just shit around the internet like a fly obtaining spam backlinks. No one can trick the multi-billion dollar search engine called Google.
In 2022 Search Engine Optimization is MORE Important
Still is one of the best ways to ensure your business website can drive the targeted website traffic it needs to grow. Even if you are advertising with Google Ads, SEO helps because the foundations a website is built upon helps the website visitor navigate and find the information they are searching for.
Since SEO encompasses everything on a website, adhering to best practises will help with everything you do online. If you have the skills, focus on improving technical aspects (performance, usability). If you are a website owner with limited skills, focus on using plugins and basic On Page SEO. If you do have the resources hire experienced website optimization specialists (you can also hire RankYa) who thoroughly understands and adheres to Google Guidelines.