New Google Search Console Page Indexing reports with Excluded and Error issues are now grouped into the status Not indexed.
Google Search Console now shows you various issues a website may experience that can affect indexing of certain URLs. And because RankYa has been maintaining full course and how-to videos related to Google Search Console, in this blog post I will cover ALL Page Indexing errors and show you how to fix them.
Why Pages Aren't Indexed by Google
First thing is first, unlike before, today Google wants quality content that meets Google guidelines. Hence some web pages aren't indexed not because of the issues reported in Page Indexing reports, but rather, web pages not adhering to Google webmaster guidelines may not be indexed. Remember, indexing the entire WWW with trillions of web documents (growing exponentially each day) costs BIG $$$ for Google.
Best Practices for Fixing Page Indexing Errors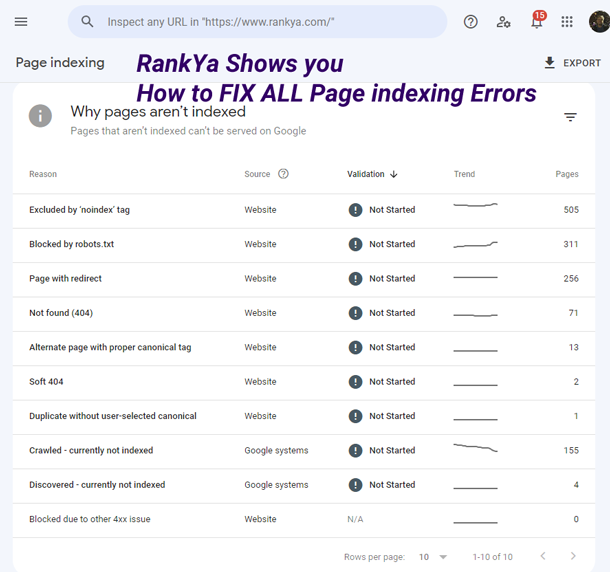 New Tutorials for Fixing Page Indexing Errors (Video Lessons Included)
How to Fix Excluded by noindex Tag How to Fix Page with Redirect Errors How to Fix Blocked by robots.txt Errors