Have you tried to call Google My Business (or Google Maps) customer support department but can not find the contact phone number for Google My Business listing for your local business?
That's because Google My Business (GMB) support section does not have a publicly listed Australian phone number for support. But you can still get them to telephone you.
Basically, what Google My Business support team wants for you is to first describe the problem you want support with, and then provide your own phone number so that they can call you back.
Here's How to Get Google My Business to Phone You Instead
First visit contact section of Google My Business Help
Step 1 = Describe the Issue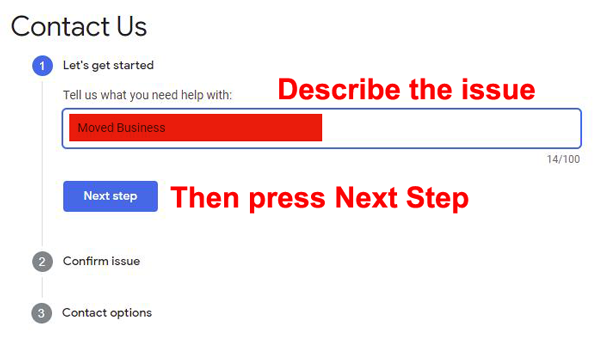 Step 2 = Confirm the Issue. Then Select Get a Call
NOTE: if you do NOT see "Get a Call" option, that means the issue you have described in Step 1 does NOT allow the Google My Business support team to call you. You can change the description.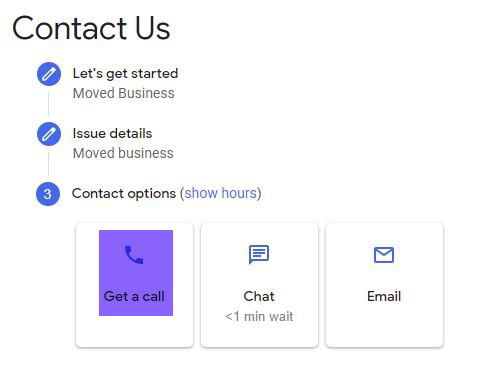 Step 3 = Provide Your Business Details
(See below video tutorial for finding your business's Google Maps URL) also make sure that +61 country code is left intact.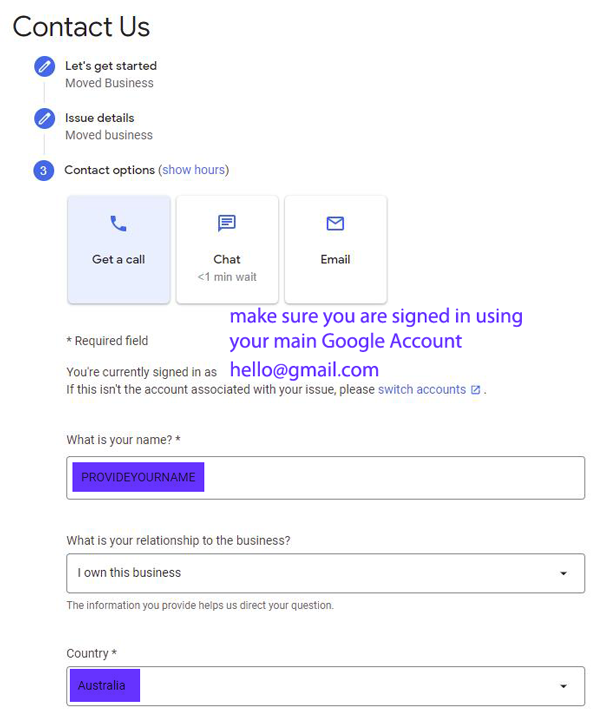 Step 4 = Provide Your Australian Phone Number
You'll need to provide your phone number (preferably using the same business phone number as provided in your Google My Business profile if you have one). Because Google My Business support team will give you a call back when you select Call me option.
How to Get Google My Business Support to Call You in Australia
Once again, Google My Business help team no longer lists their Australian phone support number where you can call Google Maps support or Google My Business profile support, instead, you'll need to describe the support request and get them to contact you instead. Depending on your request, GMB will provide "Phone Call, Chat, or Email" contact options.
Calling Google My Business from Outside of Australia
What if you are an Australian business owner now located overseas? Same process for contacting applies if you are outside of Australia.
What if you are not an Aussie? Same contact process applies for all countries. Thus, the phone number that you provide for Google My Business support team member to call you will differ.
RankYa Shows You How to Be #1 to Get More
How to Rank Higher on Google Maps How to Rank in Google Local Business Results