Getting your house photo removed from Google Maps can be a confusing task because Google's guidelines and policies for Google Maps is rather confusing for the average Netizen. In this blog post, I will outline steps so that you can get your house photo blurred in Google Maps so that it cannot be seen for privacy. You can also visit the related post for removing a house completely from Google Maps for legal reasons.
Video Lesson > How to Blur Your House Photo from Google Maps
Find Your House Address to Be Blurred in Google Maps
Type and search for your home address in Google Maps and then take a look at the bottom of the screen for Photos. Basically you want to see the Street View of your house address.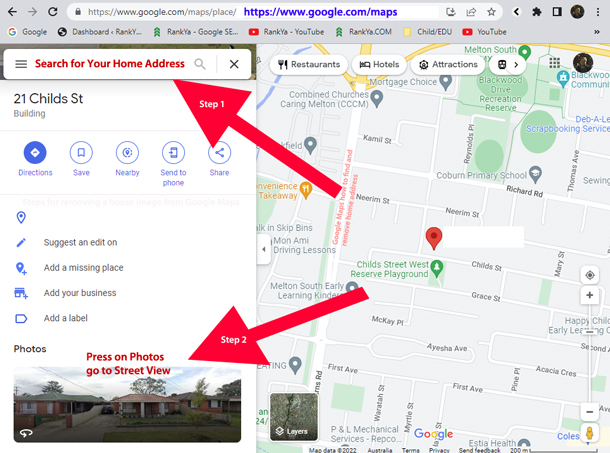 You can also click on or zoom in to Map Marker representing your home on Google maps.
Select Report a Problem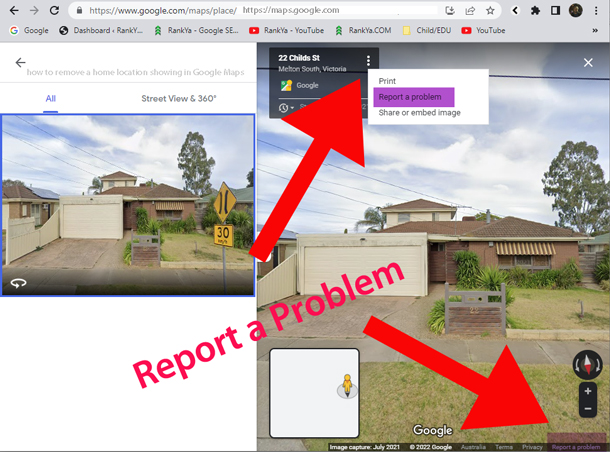 Report Inappropriate Street View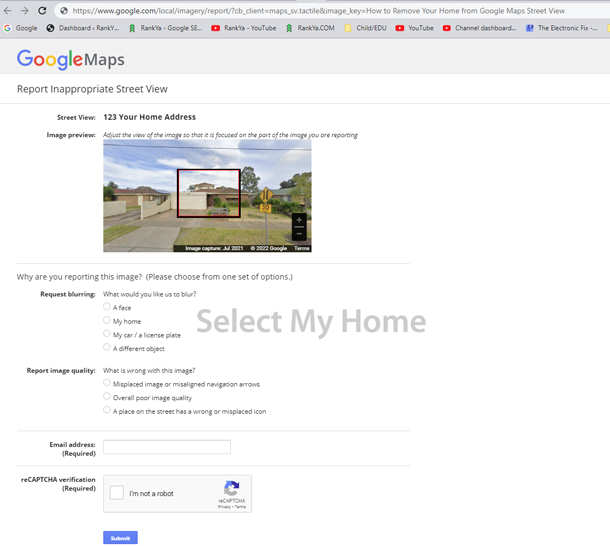 Provide additional information that will help Google identify the correct home that should be blurred (things like the color of the house, large Australian Tree in the front yard, high wooden fence etc. etc. whatever is appropriate for your home description so that google doesn't blur the wrong house). As for the reasons you want Google to take action, it could be many things, but most used one is due to privacy reasons. Also, note that once Google applies blurring to an image of the house, it is permanent.
Once Google Maps team approves your request, this is how a photo may be blurred.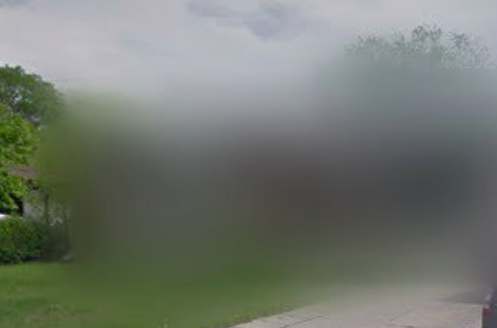 Considerations for Blurring a House in Google Maps
Realize that most homeowners do not give a s#!t about their home promonently visible to anyone searching address details. As a result, if a single house image is blurred on a given street, some clever thieves see this as an opportunity thinking that the house contains valuables and or numismatics.
What Else Can You Do?
There are many options you can try for example fix a missing address or wrong pin location. Also, those who are familiar with using Adobe Photoshop have even changed house numbers etc. and tried to get someone else's home to show up in Google Street View.