The field of Search Engine Optimization (also known as SEO) is interesting and can also be rewarding for online businesses. Because its very easy to optimize websites when you understand what Google is trying to accomplish "provide relevant results" which keeps everyone happy including the Google Ads customers.
How Google came to dominate the search market is quite easy to understand "invest and keep investing in the infrastructure while investing in the best minds on the planet so that the search ranking algorithm which runs each time you search Google brings the most relevant search results.
This means that when you optimize your landing pages, you have to really provide great usability so that each visitor who visits your website finds the answers according to search queries they typed in Google.
I already showed you how you can easily optimize your landing pages, so now, let's take your optimization skills one step further and consider what will happen when your website visitor "does not find your website useful?".
This is natural part of online business world because a visitor may be searching for something else and yet still end up on your website. So your aim must be to focus on keyword targeting precisely, and improve the mobile usability so that the visitor stays on your landing pages longer.
Tools such as Google Analytics will help you to see visitor interaction including the bounce rate. Improve it.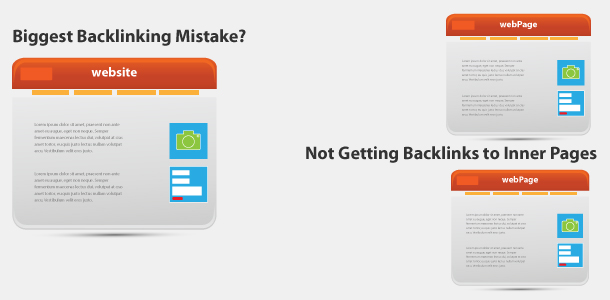 Google is extremely efficient in crawling new websites and web pages as soon as they are published. Since it has the previous trillions of search query data at its disposal, and since it has a map of internet (Trillions of web documents indexed) it can now run calculations on this data set, or draw any conclusion it wants for future updates including algorithm updates.
Each time Google finds a new web document and places it in its index:  Google attaches timestamp to that index for more efficient future caching. And if you have CMS like WordPress running your website, and if you have different URL's with the same content (or near same content), then Google sees that as duplicate content because there is nothing unique Per that URI (per landing page).
Now, to save resources and managing an immense data set like growing internet web document can get quite expensive. Why not tell website owners that to rank higher in Google "you should avoid duplicate content" and just this simple recommendation saves millions for Google. Furthermore: your website visitors will also have better user experience because each landing page they visit will be unique without the same or very similar content.
How to Avoid Duplicate Content Issues
First make sure that you present original content (text, images, videos) per URI (basically means per landing page)
Use rel canonical (this tells Google "hey Google, this is the link to the original resource")
All your internal linking structure should use consistent hyperlinks (1 version of URI pointing back to the same content) for example: if I want to internal link to my front page, and the canonical URL is https://www.rankya.com
Then, I should make sure the CMS I use points to that URL and not to its variations like so: https://rankya.com/ https://www.rankya.com/index.php etc.
Although you can't really control some backlinks, however, whenever you have control over backlinks (for example: through your own social share options), then make sure that you point the link back to only the canonical URL of your landing pages.
These are some of the ways you can avoid duplicate content issues, all while keep in mind that you also have 301 redirection directive available to clean up some 404 or duplicate URL at server level.