Before you even attempt to get any backlinks pointing back to your website, we have to stay away from destructive force of misinformation about backlinks and SEO.
Or else, one sunny morning you may wake up and find that dreadful manual action required email, or worse yet, your entire website taken out of Google search index because of backlink spamming.
That's because some amateurish search engine optimization experts telling you fictional stories such as:
Google rankings and search optimization in general is based on the premise that more people that link to your website, the more valuable it must be, and thus, Google will give your website higher ranking in its search results
Following bad SEO philosophies as above won't help your business website and Google rankings, in fact, it may even have very negative consequences for your website.
Let us get our SEO strategy right so that you won't fall victim to being penalized by Google due to your website's backlink profile participating in linking schemes which are against Google's Guidelines, as it states:
Any links intended to manipulate PageRank or a site's ranking in Google search results may be considered part of a link scheme and a violation of Google's Webmaster Guidelines
After thinking about these guidelines set by Google, you may even stop thinking about getting backlinks altogether. Because it seems that any effort that you make to get backlinks may be against Google's strict guidelines.
The Required Philosophy Shift
What is not against Google Webmaster Guidelines is: content marketing. Now the shift in focus is to first understand what that content is. The content is every digital asset (resource) related to your website and your business on public internet. 
For example: your Google My Business profile photos or posts is your content, your YouTube videos are your content, your Facebook business page posts are your content, your blog posts are your content, images, PDF's, and your website and business details online (whether on your own site or on external sites) is content. In fact, every resource you can think of that is "related to your website and online business" is your content you can use to get backlinks when appropriate.
And Google's job is to find content on internet, analyze them, and rank that resource (Uniform Resource Locator) URL's through ranking keywords.
URL is a specific type of Uniform Resource Identifier (URI), although many people use the two terms interchangeably. A URL implies the means to access an indicated resource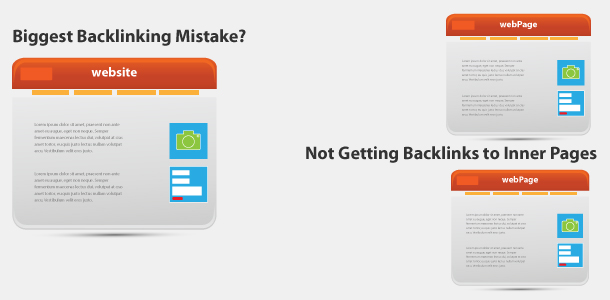 The Required Mind-Set
Your mindset must be to market your website and business online, as opposed to getting countless amount of backlinks. Make sense? Because links are what connects The WWW (including your website)
Therefore, let us forget about Google for a second, and understand the basics of a link, as defined by w3.org web standards:
"Link (or hyperlink, or Web link, or backlink) a link is a connection from one Web resource to another. Although a simple concept, the link has been one of the primary forces driving the success of the Web" https://www.w3.org/TR/html401/struct/links.html
This primary driving force also includes Google's success because that is how Google was born (I don't want to give you a history lesson, but the basic definition of hyperlink was helpful to include in our discussion).
Google & Links
Google considers hyperlinks as special entities because hyperlinks and their attached anchor text can be a way for Google to further analyze relevancy of content keywords on a particular web document. Also, it creates an opportunity to further analyze the linked web document on the other end of a given link.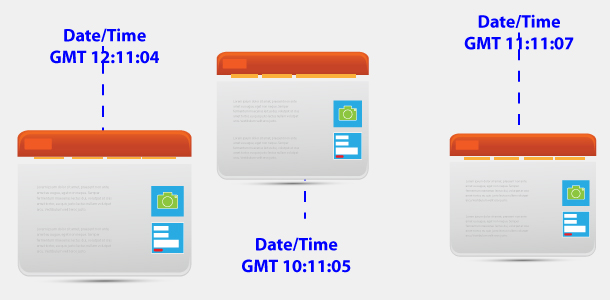 Calculating the relationships between web documents through hyperlinks and the associated anchor text gives tremendous insight to Google algorithms to bring relevant search results to Google searchers. And the fact that there are only certain elements that make up the nature of web documents and internet, Google must always rely on backlinks as part of relevancy algorithm.
Taking the backlinks out of the ranking equation would surely make the entire search results to become unpredictable and may be irrelevant (could also destroy Google's profits because no-one wants the merry go around when searching for answers through Google).
Furthermore: taking links out of the ranking equation will definitely limit Google's ability to find new documents as it they become available on internet (such as news content).
For example: let us imagine any breaking news. As soon as something important happens it goes live online on news sites and within seconds (through news aggregators) millions of websites have this breaking news on their website. Person hears this breaking news on their smartphone app or television and want to find more out it, what do they do? Instead of visiting their favorite news site (which may or may not have the information) person searches Google and "Bam" this very news is there in front of them almost instantly.
Now imagine if Google didn't rely on the importance of hyperlinks? First of all, it wouldn't even have the content in its search results to begin with, but what's worse and more critical for Google is that if a person (searcher) is not able to find that very news through Google, naturally the next step would then be for the searcher to go to Bing, Facebook etc. That would destroy Google within very short time in today's fast paced internet world.
Google must and will always (perhaps for a while) rely heavily on links (backlink, external link, internal link, hyperlink is just that 'link') to find the web documents as well as determining keyword rankings. Because that's what connects the Internet. And Google is an important gatekeeper of Internet.
Learn about Google through search evaluator guidelines (PDF). How Google Search works