As you may know that Crazy Domains (A division of DreamScape Networks FZ-LLC) is a global leader as domain name services provider as well as web hosting account provider. Unlike other web hosting services such as GoDaddy, their settings related to email and web hosting is different because you may not have access to cPanel. That means, setting up email accounts and forwarding may seem confusing.
Video Tutorial Showing How to Setup an Email Forwarding Using Crazy Domains Web Hosting Account
There are many reasons you would want to forward emails to another email address.
Steps to Setup Email Forwarding in Crazy Domains Web Hosting
Login to your Crazy Domains Web Hosting account
Click on Email tab navigation menu
Then click on Forwarders
On the next screen place your email ID in to from field, and another email ID on which you want to forward your mails towards (destination)
Then press on Add Forwarder
Here are the images for further explanation of the steps required.
Step 1 Login to Your Crazy Domains Account > Press on Email Forwarders Menu Link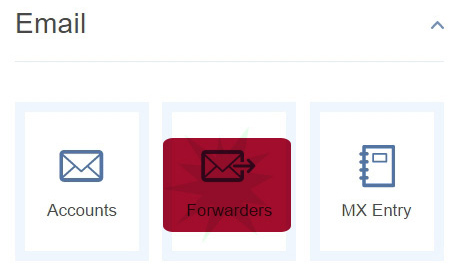 Step 2 Choose to Add Forwarder for single Email Address, Or, For an Entire Domain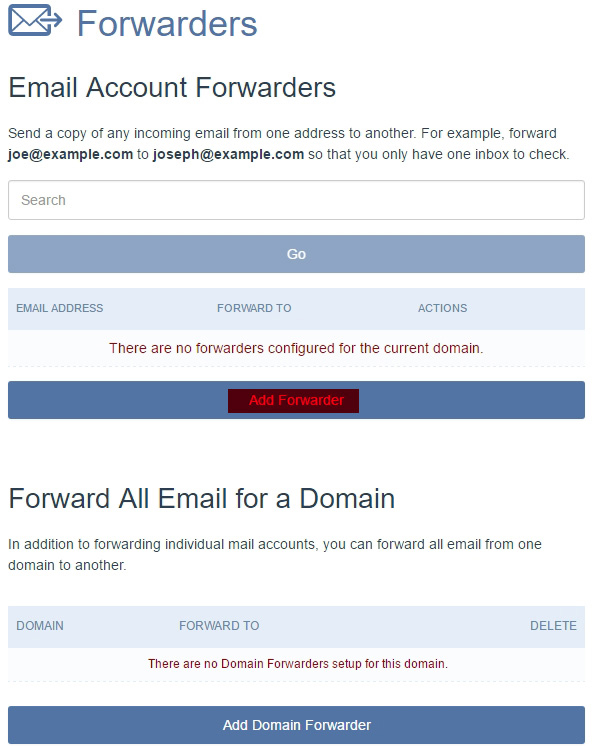 Step 3 Add an Email Address as Well as Another Email Address to Forward Towards & Press Add Forwarder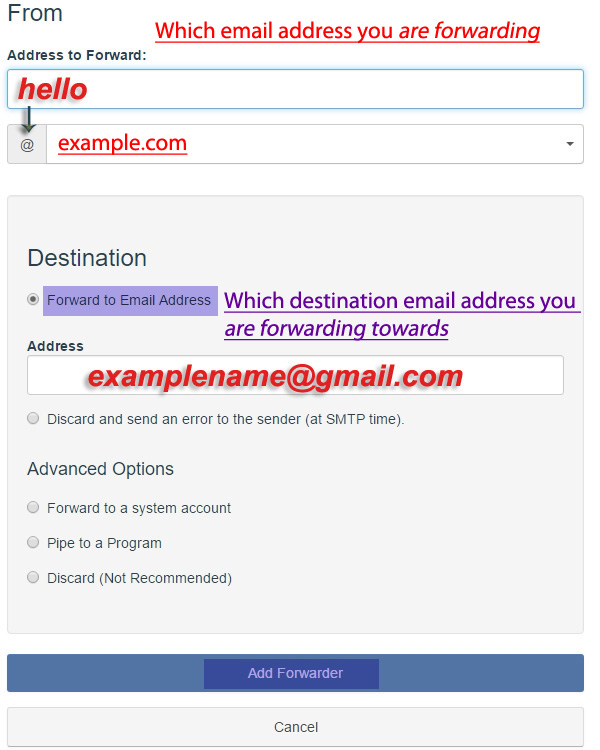 Once you've setup email forwarders, then, the final step is to test by sending an email to see if you are receiving the mail and its been forwarded correctly.