WordPress CMS slogan is "Just Another WordPress Site". Services below will ensure that your website is not just another WordPress site.
Here's How It Works
Simply choose the service your business website can benefit from. Press on order button and complete your order process on PayPal's secure site
Once your order is confirmed you'll be presented with a link "Return to Online Expansions" press on it
I've created a secure web form so that you can send administrator login details to your WordPress Dashboard (or you can email hello @ rankya . com the same details)
The task you hired us for will be completed within 5 working days
Then, I'll send you an email outlining the updates made
Important: Detailed Terms and Conditions (PDF)
WordPress SEO Plugin Setup & Optimization

If you are not using SEO plugins (such as Yoast or others), then you should, because SEO Plugins help search engines better understand your entire website. With SEO Plugin Setup & Optimization service, I will install, setup and optimize Yoast SEO Plugin settings specifically for your website.
⋙ Press Here for WordPress SEO Plugin Setup & Optimization $48
WordPress INDEX or NOINDEX Code Setup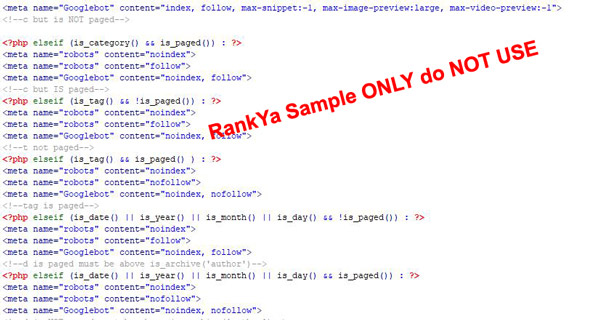 Did you know that WordPress by default creates many duplicate URL's which Google should not index? Let RankYa identify which parts of your WordPress site you can tell Google to INDEX or NOINDEX. Doing so will ensure that the actual URL's you want to rank for in Google have more power, also, your website will avoid many Google Search Console errors.
⋙ Press Here for WordPress INDEX or NOINDEX Code Setup $48
WP Speed Optimization

Today Google rewards websites that load fast because your website visitors will have better user experience when they don't need to wait for the page to render. All WordPress built sites are just bad (as in slow) by default. The only way to improve that is to identify which JS and CSS files are requested and change the way they load. You can either group or completely remove when the JS or CSS file is not needed.
When you hire RankYa for WordPress Speed Optimization, I will identify ALL scripts & ALL styles loaded, and then, either group CSS + JS files, wp_deregister_script, wp_dequeue_script, wp_deregister_style, wp_dequeue_style conditional upon when its needed to reduce HTTP Requests for faster page load times. ⋙ Press Here for WordPress Speed Optimization $298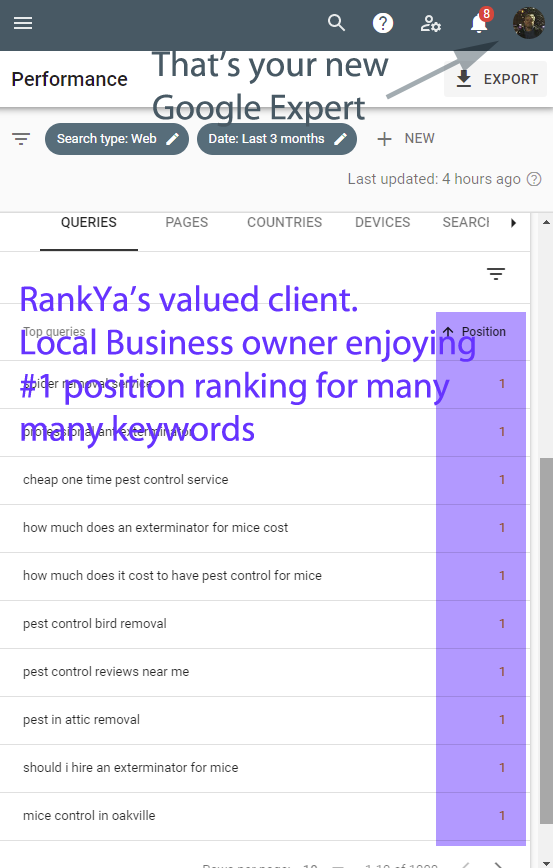 WordPress Local Business Schema Markup Setup
Structured Data is becoming more and more important in 2021, especially when search engines like Google encourage site owners to use Structured Data. Using Local Business Schema Markup, I will create and manually insert the best Local Business Schema Markup code for your WP theme. ⋙ Press Here for WordPress LocalBusiness Schema Markup Setup $48
I entrusted optimization of my website with the Rankya and it could not have been the better choice. If you want to have WordPress site optimized, Rankya is the place to go. Tolga is real pro and full of advice. Tolga has over deliver big time. He also prepared strategy for me to follow. He even fixed some of coding issues on site! It is hard to find someone as knowledgeable and experienced as Tolga. I know that because in the past, I have used a few companies from India and I had very bad experience and not to mention huge waist of time. Very important: he does not bullshit as many other SEO specialists. Thank you again Tolga for outstanding job you have done for me!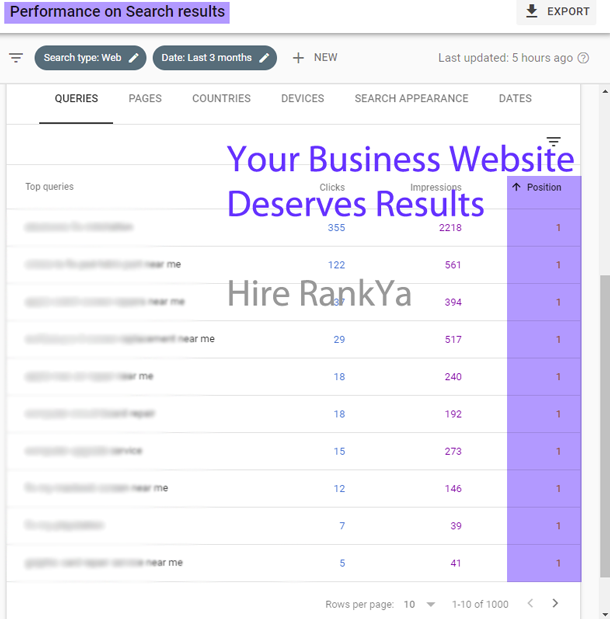 WordPress Small Business Website Optimization (up to 50 URLs + 50 images) $1880
Your most important business asset "your website" will be fully optimized ready for Google Page Experience update as well as higher conversions. Includes:
Thorough Keyword Research
Website SEO Audit
Landing Page Optimization (title, description, links, code clean up)
Advanced Image Optimization (published images only up to 50) using advanced image optimization I bring out the big guns so that all the target keywords are used correctly
robots.txt file: creation and optimization
XML Sitemap
PHP Conditional indexation optimization
Page Load Times Optimization. Make Your WordPress site Superman Fast
Mobile Usability Optimization
Structured Data Local Business Schema Markup (JSON+LD coded in header.php) (if you operate a local business)
Remove junk from loading from core WordPress filters
Insert RankYa's own custom WordPress optimization codes
Comprehensive WordPress Optimization (up to 100 URLs + 100 images) $2880
Comprehensive SEO Package contains all of the important individual optimization elements mentioned in the above service and in addition includes
Additional 50 landing page optimization
Additional 50 advanced image optimization (only published images up to 100)
Full Structured Data for your WordPress Theme
1 quality backlink from RankYa PBN
1 shout out (including backlink) from one of RankYa's well established social media profile
Have a Different Project in Mind?
WordPress Web Development
All web development projects will include business digital asset incorporation (logo, brand colours), comprehensive search engine optimization, WordPress Theme structured data coding, and powerful web copywriting that converts. Plus 1 month maintenance upon project delivery.
Small business or general topic website (up to 15 Pages = $1880) (delivered within 15-30 days) (we can host it on RankYa's VPS for an extra $90 yearly fee)
WooCommerce (up to 30 Products = $2880) (PayPal and Stripe Integration (different Payment Gateway integration will be quoted according to your Merchant Service Provider)) (delivered within 30-45 days) (we can host it on RankYa's VPS for an extra $90 yearly fee)