Now you'll be able to simply focus on what you do best (manage your business, serve more customers, grow and thrive your business) and I'll take care of your business website helping you to get even better results online.
I'll manage your WordPress website as an administrator and keep it up to date. I'll update the plugins and fix issues should they arise.
I'll login to your web hosting cPanel account and create monthly backups (including monthly phpMyAdmin database backups and optimization) as well as conduct monthly security audits.
I'll be your Google Search Console specialist as well. That means, I'll conduct performance analysis and find new keyword opportunities. When basic or complex errors arise, I'll just fix them for you.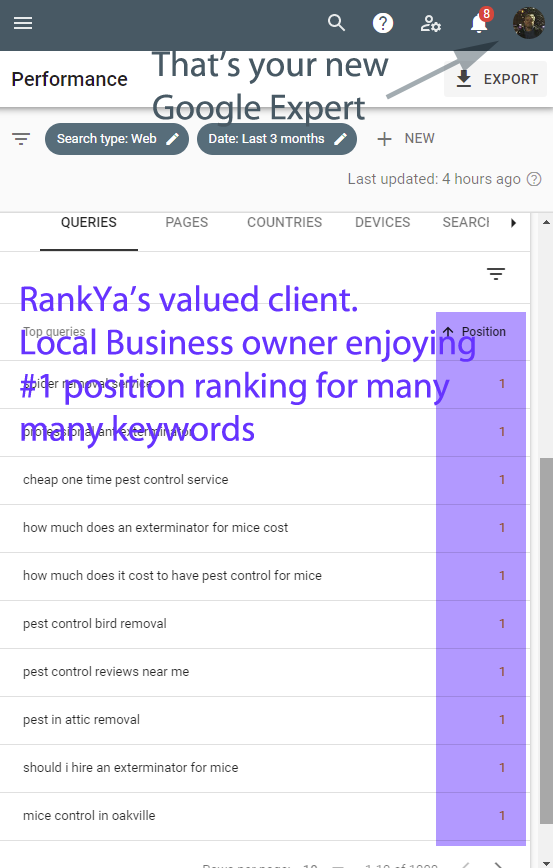 Important Terms & Conditions for Monthly > WordPress – cPanel – GSC Maintenance
All services are subject to: Detailed Terms and Conditions (PDF)
Self Installed WordPress CMS Only
This is a monthly service commitment requiring minimum 3 months term
We must have login details to your WordPress Dashboard + Website hosting account (minimum cPanel NO FTP please)
Unlike others, you are guaranteed that there will be No Monkey business on our part (like sharing your login details, outsourcing your work to cheaper SEOs, inserting funny links, compromising security or your online business integrity). RankYa is a registered Australian business trusted by many business owners around the world with full access to their website.
Here's What You'll Get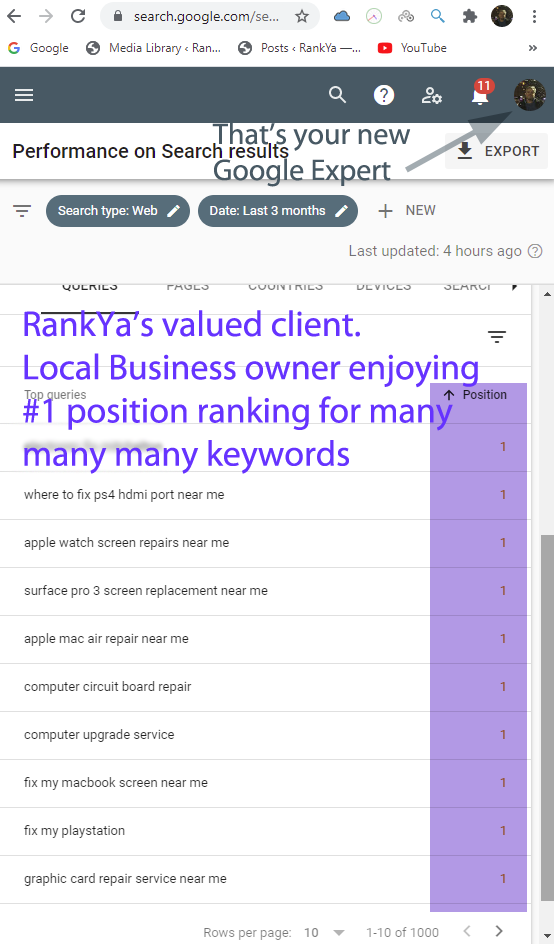 Comprehensive Website Optimization
Thorough Keyword Research
Website SEO Audit
Landing Page Optimization (title, description, links, code clean up)
Advanced Image Optimization (published images only) using advanced image optimization I bring out the big guns so that all the target keywords are used correctly
robots.txt file: creation and optimization
XML Sitemap
PHP Conditional indexation optimization
Remove junk from core WordPress filters
Page Load Times Optimization
Mobile Usability Optimization
Structured Data Local Business Schema Markup (JSON+LD coded in header.php) (if you operate a local business)
Full Structured Data for your WordPress Theme
1 quality backlink from RankYa PBN
1 shout out (including backlink) from one of RankYa's well established social media profile
Google Search Console Maintenance
Note: includes fixing most errors because some errors may not be fixable for your current WordPress Theme (but we can change it if necessary)
Mobile Usability Errors
Server 5xx errors
Core Web Vitals Issues
URL's that need improvement
Bad page experience on mobile
Link analysis
Monthly analysis for keyword opportunities
Interact with Google should need rise
WordPress Dashboard + cPanel Maintenance
phpMyAdmin backup
phpMyAdmin database optimization
Security audit
Redirects and or PHP updates
WordPress core files backup
WordPress installation maintenance (plugins and theme backup)
Monthly website frontend backups
Interact with web hosting company should need rise
I have never seen someone as dedicated to their work as Tolga. He will be there for you, guaranteed! Thank you so much once again!
Now That You are Ready to Get Better Results from Your Business Website Built on WordPress