Google Search Console Expert RankYa is here to assist website owners to have a better website and Google rankings. When looking for search console specialist with proven track record, check out these how to video tutorials
YouTube Course for New Search Console
YouTube Course for Previous Tools
Pressed for Time? Hire RankYa
Although I've been maintaining Google Search Console Course highlighting all features and error fixes, at times, some problems in Search Console may be difficult to understand and fix. Especially if the fixes requires HTTPS, HTML, CSS knowledge. The good news is, you can now hire one of the most knowledgably Search Console expert on the planet "RankYa"
RankYa Identify What is Causing Insufficient HTTPS Coverage Problem

Is your website experiencing HTTPS Failing Insufficient HTTPS Coverage on Your Site problem in Google Search Console? Let RankYa find out why and provide options for fixing them. Don't risk losing Google rankings because https is a ranking signal.
Simply securely order this new service and then email me your domain address. IMPORTANT: this service is only to identify the causes of the problem not fixing it. However, if its a very basic simple fix requiring only small adjustments, I'll also fix it free of charge. (For this service I do NOT need login details as I only need your domain address).
Please do remember, this can be a complex problem for most experienced web developers and SEO experts, but its easy for RankYa to find out why HTTPS is Failing on your website. ⋙ Press Here for RankYa Identify What is Causing Insufficient HTTPS Coverage Problem $48
Google Search Console GSC Expert Service by RankYa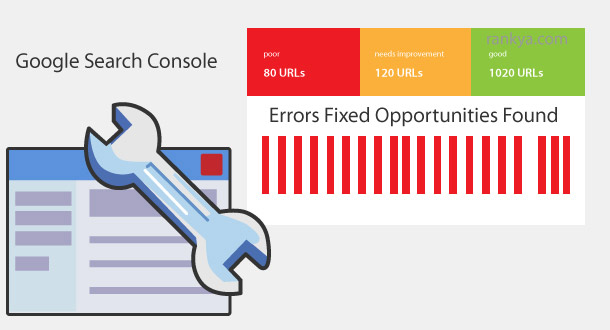 When your website is having problems with Google Search Console such as:
Mobile Usability Errors. RankYa being a fully qualified Web Developer (HTML, CSS and Search Console expert) can help
Server 5xx errors
Core Web Vitals Issues
URL's that need improvement
LCP issue: longer than 2.5s (mobile)
Bad page experience on mobile
Or others…
RankYa can find solutions and fix any and all issues. However, the best way to approach the problems in Google Search Console is to first identify what they are and how I can fix it. This way, I can put forth action plan and strategies for solving them.
IMPORTANT: at this stage, this service is not for fixing errors but rather working out what they are and how to fix them.
If you already are working with a web developer or SEO expert, I can also pass my findings on to him/her. Or you can simply choose to hire me because upon my initial analysis, I'll also send you a custom quote according to work required for me to fix all issues.
⋙ Press Here for Initial Google Search Console Problem Identification & Analysis $98
Important Terms & Conditions > Login Access for Google Search Console
All services are subject to: Detailed Terms and Conditions (PDF) For RankYa to be able to contribute and identify solutions, I need to see what the problem is. You can:
Grant access by following these options. Or,
You can either send screenshot of Search Console Errors. Or, use Search Console Export report option. Or,
Provide access to your website (or your web hosting cPanel)
I'm proud to be able to find solutions when others can not. And now I'm looking forward to finding solutions for your business website.
Rankya has always been willing to help me resolve various Search Console errors and answer SEO questions. Tolga knows his stuff! He has helped me many times and literally saved my business by improving the rankings. I just wish that my SEO competitors won't find him!
Now That You are Ready to Have Error Free Business Website