This is the go to guy for SEO. Others promise and do not deliver. If you are a business reading this then you are lucky enough to have found GOLD. Tolga Walks the Walk and Talks the Talk, unlike hundreds of SEO experts before him, Grab him while you can as this will be money well spent. Has done SEO for me and performed 100% above my expectations.
You Want Results
I help business website owners avoid losing Google rankings, instead, I'll help you achieve higher website conversions as well as gain higher Google rankings. The smartest way to grow your business website, let RankYa's unmatched digital experience transform your business website's results.
You can hire me for one-off tasks or let me take charge of your online destiny so that I can dive deep in the oceans of internet to become familiar with your industry, your products and services by reading through your and many other websites. Because once I take on your project, I will deliver results for my valued client, you.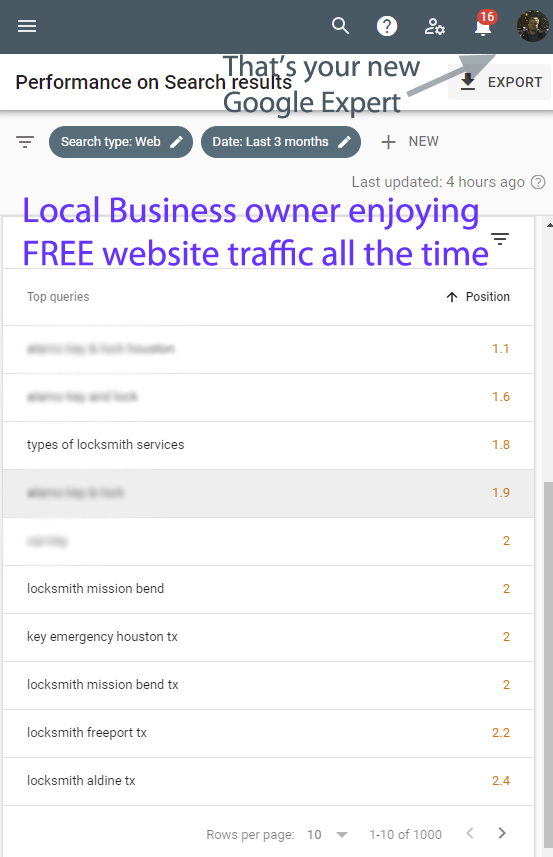 Because I carefully listen to your target audience by reading through online reviews to find out what they really want, what they are saying, what they value the most, what keywords they are using. All of this allows RankYa to identify how to communicate the keywords we'll be targeting and working towards ranking in Google.
Optimizing your business website for higher conversion is simple for RankYa's unmatched website optimization experience. All that aside
You can rest assured now, because your business results are about to be transformed. Simply choose the service you'll benefit from. Google Page Experience WordPress Related Services Google Search Console Related Services WordPress Search Console cPanel Monthly Maintenance
Unlike most others, all work performed by RankYa is within Google's Strict Quality Guidelines. Guaranteed
Additional Solutions RankYa Can Provide
Complete business marketing online. I can create strategies and offer complete digital solutions, all you need to do is let me know thoroughly your business objectives for expansion, and I'll work towards achieving it quickly and intelligently (simply shoot me an email in detailing outlining your business objectives)
JavaScript SEO CSS SEO (inquire for custom quote)
1 x Spam free quality Backlink from RankYa PBN = $98 (includes originally written keyword rich content (+images) fully optimized by RankYa) (delivered within 1 week)
Lead Generation List Building (inquire for custom quote)
Google Ads (Search Ads (1 Ad Group + up to 5 text ads = $298) (includes thorough keyword research and targeting))
Google Ads (conversion tracking code installation (typical Ad Campaign) = $98 (eCommerce Tracking? Inquire for custom quote))
Facebook Business Page Marketing & Ad Campaign Creation (inquire for custom quote)
There are many different ways to grow businesses online, including selecting the right keywords, web copywriting, page load optimization, improving website mobile usability so that your website visitors can easily do business with you, strategic online marketing according to business objectives. Because the best strategy for successful online marketing and SEO projects can differ by product, service, website architecture, or even by season. Contact RankYa